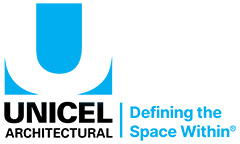 UNICEL Architectural Corp.
All manufacturers

Click here to view the full company information in AECinfo.com.
Timber Curtain Walls
THERM+ H-I curtain wall integrates the proven and tested RAICO glazing and sealing technology that can be mounted on any kind of timber or derivative timber product with widths from 50 up to 96 mm . With its own invisible wooden connector system and...