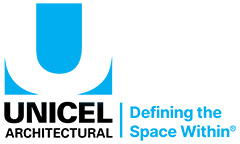 UNICEL Architectural Corp.
All manufacturers

Click here to view the full company information in AECinfo.com.
Skylights
Unicel is specialized in the large architectural side of the skylight business that requires customized projects. What makes us really unique is our ability to build sophisticated skylights for different architectural purposes (daylight and heat...