About Cell Phone Shop

Companies

Cell Phone Shop
Nokia, Motorola, Sony Ericsson, Samsung, Kyocera Cell Phone accessories are on sale. Faceplate, charger, battery, handsfree and case are 80% OFF.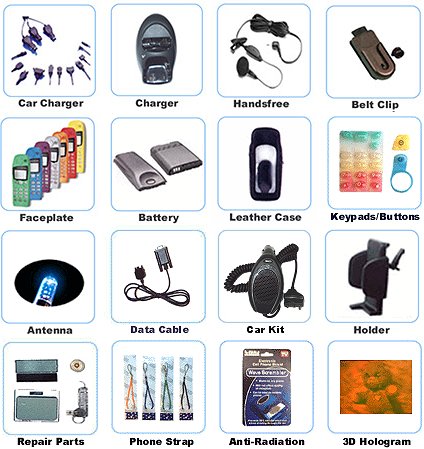 Would you like to complete or correct the information on this page? Click here!
Products from Cell Phone Shop
Products from Cell Phone Shop
Product
Description

Cell Phone Accessories

Chargers, car chargers, handsfree kits, belt clips, faceplates, batteries, leather cases, keypads, buttons, antennas, data cables, car kits, holders, repair parts, phone straps, anti-radiation, 3D holograms
For other relevant searches, you might want to try: Nokia, Nokia accessory, cell phones, Motorola, Ericsson, Samsung, Nextel, Kyocera, cellular phones, cell phone, cell phone accessory, accessory, cell phone accessories.