About Contemporary Acrylic Shower Base & Pan Kits
Brochures

Contemporary Acrylic Shower Base & Pan Kits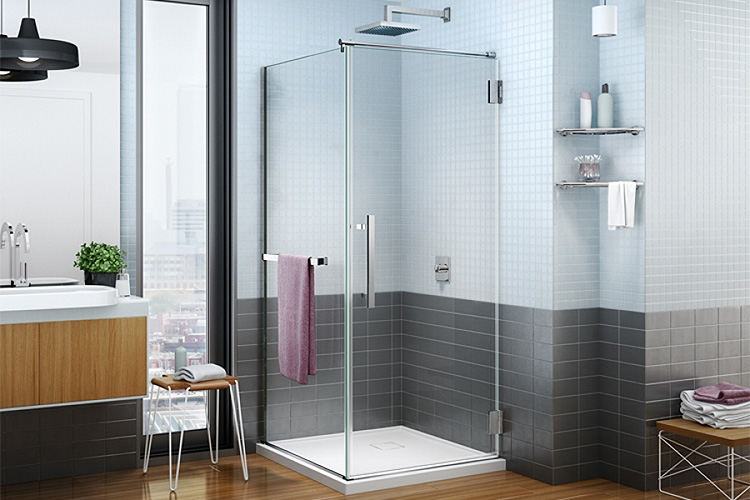 All acrylic shower pans are not created equal. Your shower floor pan is the 'foundation' of your shower. If it fails everything above it has to go. You'll need a quality base which will compliment your shower walls and decorative glass which won't have to replace. Whether you need a low profile pan or a curved or walk in shower base, you'll find options in this page.
Benefits of the 'Contempo' Line of Acrylic Shower Pan & Base Kits
Design styles which fit today's lifestyles and design styles
Clunky 5" tall fiberglass or mosaic tiled shower pans have no place with today's fast paced lifestyle. After all, who wants to be scrubbing tile joints or dealing with a yellowed fiberglass shower pan. Many of the bases in this line use high-quality Lucite acrylic which is simple to clean. Their low-profile shower pan designs compliment contemporary shower wall panels or large format tile designs.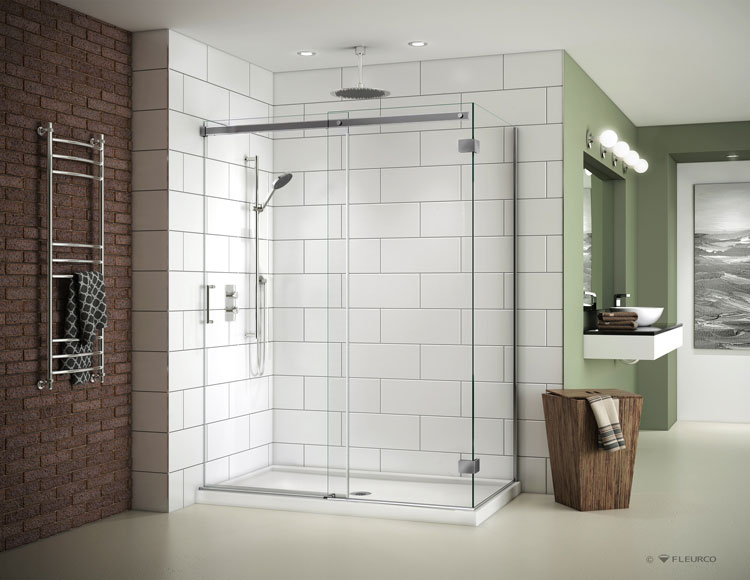 Low profile 2-sided corner shower with an acrylic base
Save money vs. natural marble or granite bases
While it's nice to have natural stone shower pans for an upscale remodel, they can be pricey. These acrylic shower bases will compliment your look, while being light on the budget.
Affordable, custom-looking, space-increasing shapes at 'standard sized' prices
Are you constantly banging your elbows on the sliding doors in your 30" deep alcove shower? You don't want to install ugly shower curtains with a cheap-looking curved shower rod. Here's a modern-day option. Install a curved shower base and glass enclosure. It's affordable, cool and will save your elbows.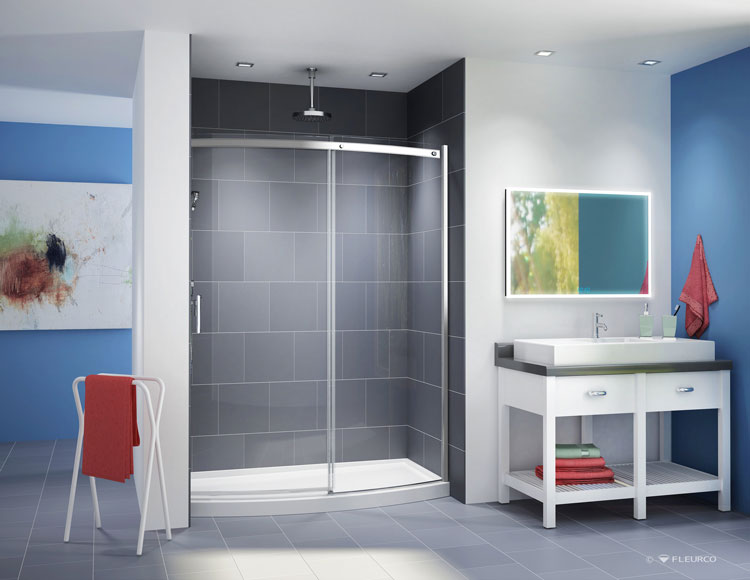 Curved acryic shower pan in an alcove shower with curved glass sliding doors
Easier to install than tile or stone shower pans
Tile shower pans are a time-consuming process (and if they aren't installed right can be a disaster). Stone pans are heavy and hard to get into small bathrooms. 'Contempo' acrylic shower pans are lighter and ready to install right out of the box.
Better built than cheap 'box-store' shower pans
Your shower base is the 'foundation' of the shower. If it cracks, you have a BIG problem. These bases are built to last. They are mounted on multi-density fiberboard (MDF) and reinforced with fiberglass reinforced polymers. You won't hear any squeaking or cracking when you walk on them.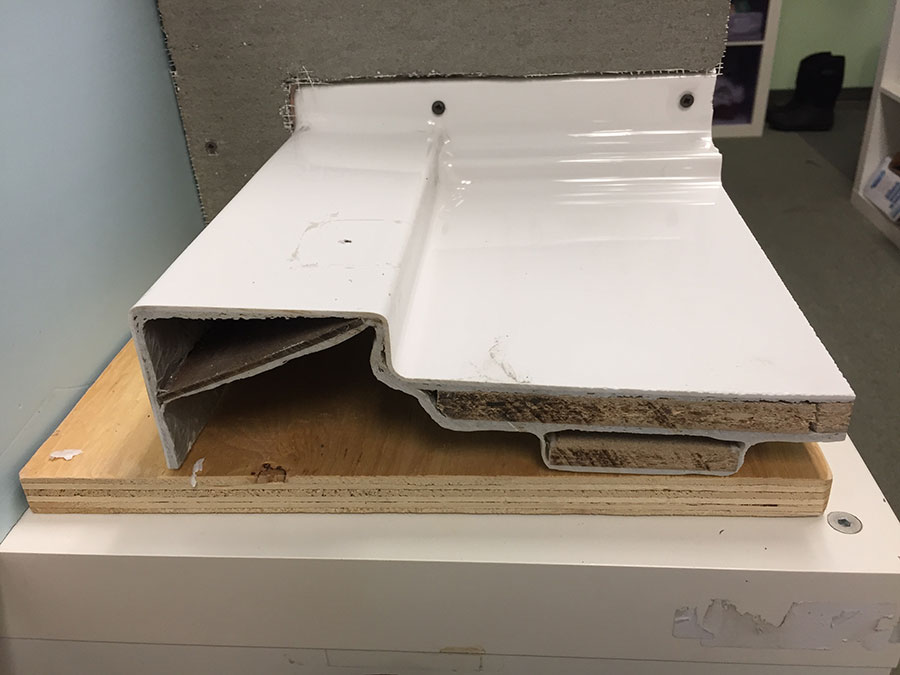 Shower base construction
Different curb heights to fits your family's needs (today and tomorrow)
If you install a new shower, then a few years later a family member can't get into the space, now you have a 're-remodel' on your hands (and lots of wasted money). The 'Contempo' line is stylishly designed to fit your needs today (and tomorrow). Choose low-profile shower pans, or even accessible bases which won't compromise looks.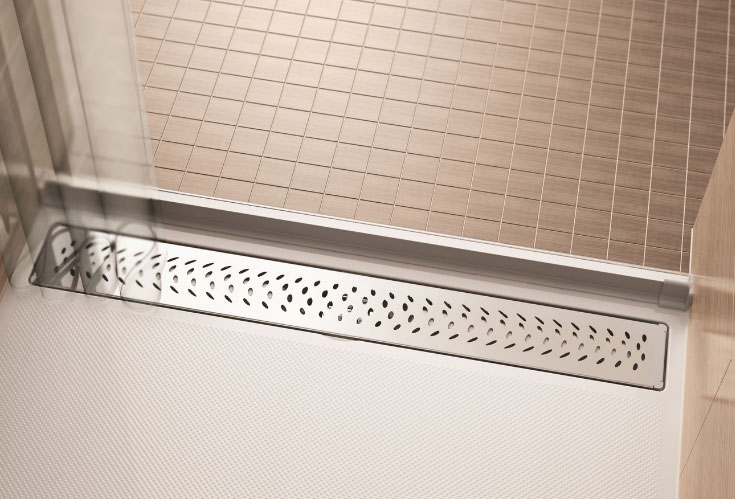 Roll-in shower pan
Easy to clean
All you'll need is soap and water to clean your shower base. No toxic chemicals. No more down on your knees cleaning mosaic tile grout joints.
5 designs in one pan saves you money vs. custom pans
Perhaps wanted a 3-glass wall shower. Perhaps you want a larger 60" x 36" corner shower with glass on 2 sides, or a walk in shower base. However, you only find expensive custom pans to make this work. With the 'Contempo FlexPan' with the add on flange adapter, you can use the same pan for 5 different shower designs.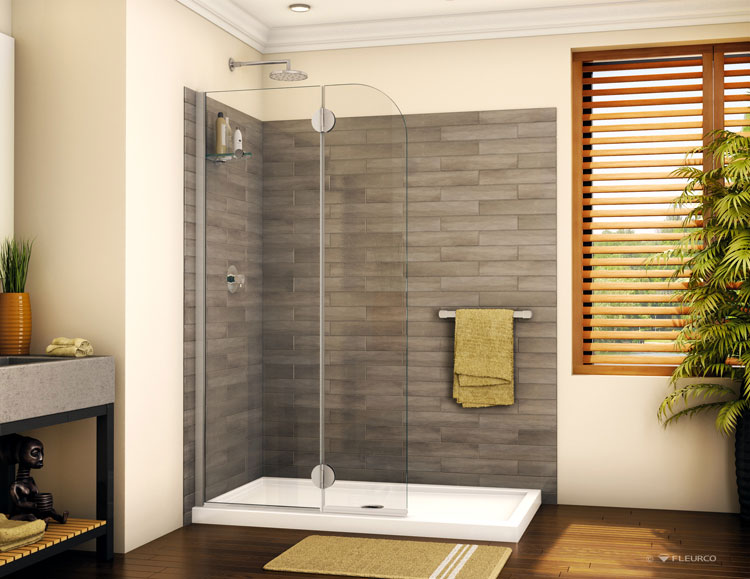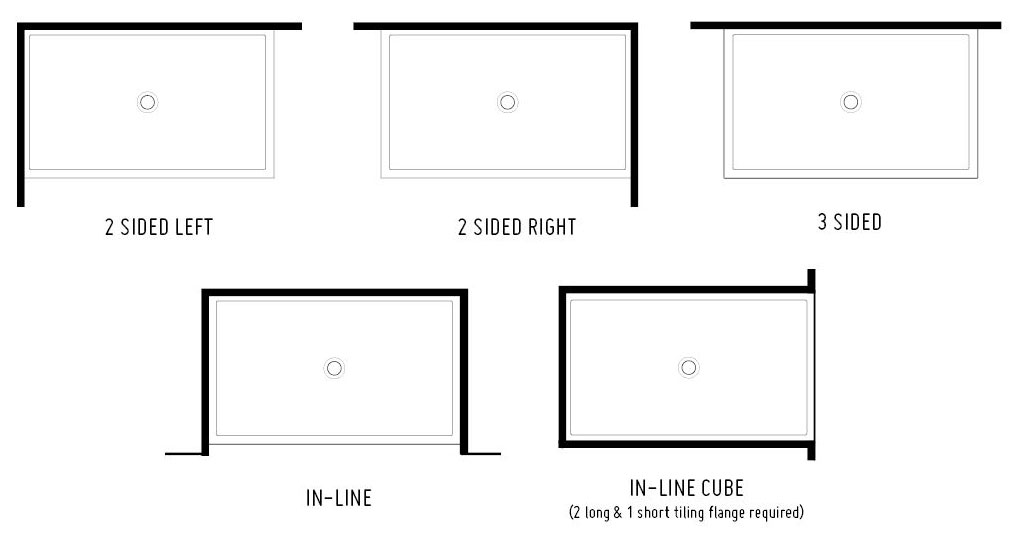 Create a relaxing (and safe) shower experience in a standard sized space
If you have a family member with mobility challenges, or you'd like a place to relax in the shower, you'll want to check out our seated.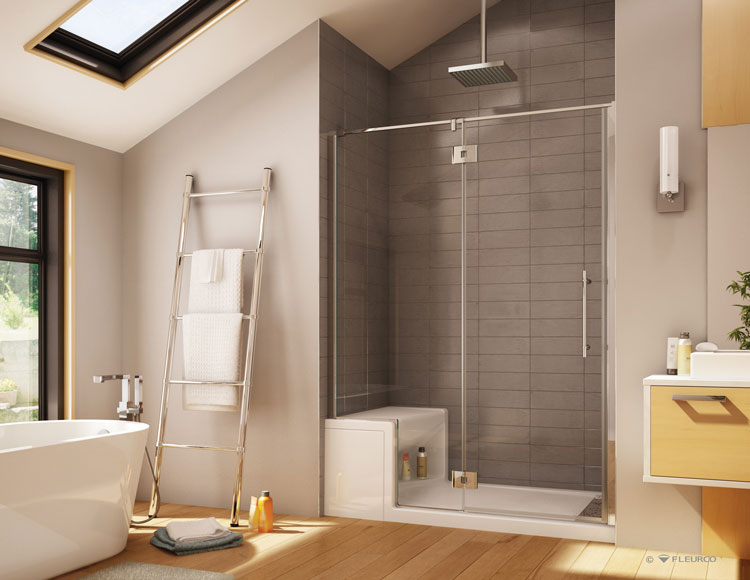 Seated acrylic shower pan in a 60 x 36 alcove shower
Get free design help from shower experts
Since Innovate Building Solutions is not only an experienced nationwide wholesaler of standard sized acrylic and custom cultured stone shower pans – but also an authorized installer of shower systems - we can help you with your design, installation and construction questions.

10185 - Shower and Dressing Compartment
10820 - Bath Accessories
10824 - Tub & Shower Doors/Enclosures
10 28 19 - Tub and Shower Doors
22 43 19 - Healthcare Bathtubs
22 43 23 - Healthcare Showers