Draper Sponsors Free Continuing Education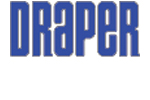 Draper offers the following FREE on-line continuing education courses at AEC Daily's Online Learning Center.These courses are available 24 hours/day, 7 days/week, and are certified by AIA, CSI, and many more organizations.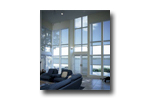 Daylighting 201 - A Simple Guide To Motorized Shades And Controls
Provides an overview of specifying motorized window shades so the benefits of natural light can be maximized, and energy conserved through the control of daylighting.
CLICK HERE TO VIEW THIS COURSE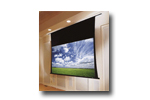 Specifying Projection Screens: Critical Factors to Consider
Provides an overview of the factors to consider when specifying projections screens, including screen format, size, and model, as well as discussions on optimum viewing surfaces and the methods of controlling a motorized screen.
CLICK HERE TO VIEW THIS COURSE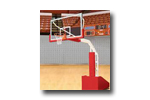 Specifying the Correct Basketball Equipment for Your Facility
Provides an overview of the various factors that must be considered in selecting or specifying basketball backstops for a specific project, based on that facility's structural design, intended use, and the Court and Equipment Rules of the applicable governing body.
CLICK HERE TO VIEW THIS COURSE
For over one hundred years, Draper, Inc. has been manufacturing quality to meet the needs of architects, corporations, institutions and homeowners. Draper is known for quality products and innovative ideas. Every product is tested and inspected before being packaged for shipment.
Projection Screens: Electric or manual operation, or choose fixed screens for front or rear projection. Sizes and surfaces for every need. Suitable for conference centers, classrooms, auditoriums and home theatres.
Lifts and Mounts: Our motorized ceiling-recessed projector lifts are innovative, compact and reliable. We offer quality, high tech mounts for projectors and flat panel displays, including plasma, LCD and TFT types.
Window Shades: Our FlexShade window coverings offer complete flexibility: motorized or manual operation, room darkening and light filtering to suit every need. IntelliFlex controls allow Draper window coverings to be computer operated, or integrated with an automation system. Suitable for commercial, institutional or residential applications.
Gymnasium Equipment: EZ Fold basketball backstops and related equipment offer unmatched quality and reliability for any gym. With powdercoat finishes and graphic designs, Draper can add spirit and school colors to your facility. Gym dividers, wall pads, mat hoists, volleyball and other net systems for indoor use; outdoor athletic equipment is also available.
We offer support and design assistance to architects toll-free, call: 1-800- 238-7999 and press 2.
Or visit our website, open 24 hours a day, www.draperinc.com.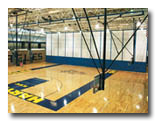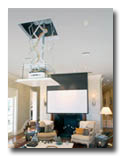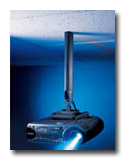 For other relevant searches, you might want to try: