With landscape lighting, not only can you illuminate pathways and add an element of safety and security, you can artistically call attention to things that may be over looked at night, adding a new dimension to your space. TerraCast®'s line of landscape lighting options are ideal for both commercial and residential application because of the beauty, durability and longevity of resin.
First Impressions
The landscaping on your property is the first thing people see. Whether your real estate features a beautifully manicured lawn with tastefully trimmed topiaries or stylish stone walkways, everything changes at night.
In the Dark
With landscape lighting, not only can you illuminate pathways and add an element of safety and security, you can artistically call attention to things that may be overlooked at night, adding a new dimension to your space. Accent lighting creates a whole new level of dynamic and depth.
Illuminate treetops to create a high-low dynamic, and show off the native trees that would otherwise be just a starless dark spot in the night sky. Shed a little light on the subject at your facility. Whether it's green spaces, pathways, walls, entrances or other features, light is a beacon in the dark.
Expertly installed landscape lighting will impress new or potential clients. Light up your facility and project a professional, elite image.
Light it up
We offer a full line of lighting products, and we work with other vendors who supply other lines of related items, so TerraCast® is your one-stop-shop for any landscape lighting project.
We use LED bulbs for all of our lighting products, for customizable color temperature and long-lived, low-maintenance lighting.
TerraCast®'s lines of landscape lighting options are ideal for commercial applications because of the beauty, durability and longevity of resin.The vendors we work with for bulbs and other accessories are all reputable, American manufacturers. We use different vendors for different items and whatever warranty they offer on their products transfers to you.
We back our fixtures with a 3-year Warranty. Meanwhile, you'll have the peace of mind that comes with maintenance-free TerraCast® products. Your new design will remain as beautiful as the day it was installed, for years to come.
> Browse Our Commercial Landscape Lighting
Power it up
We use 110 volt wire to power commercial installations. It's the strongest, most durable option for in-ground wiring. 12 volt is also available, but we tend to shy away from it as the wire runs are very delicate and susceptible to damage.
Commercial applications also require big light bulbs. We use par 20 and MR-16 style, which are IP rated for waterproofing and durability.
Keep it New
Most metal products are finished with powder coat or baked enamel to protect from corrosion, but this protective layer is very thin. One small nick from a weed-wacker or other landscape-pruning device is all corrosion needs to get its foot in the door. That tiny injury makes the whole piece vulnerable.
The kind of corrosion and degradation that metal exhibits after time creates the opposite effect of the original installation of landscape lighting and other site furnishings. A damaged, chipped or corroded item makes its space look less appealing than if there had been nothing installed there at all.
This kind of deterioration won't happen with resin. It's durable and maintenance-free. It never needs to be sanded, painted or polished.
TerraCast®'s Linear Low Density Polyethylene resin is non-porous and non-hydroscopic. It is impervious to corrosion or any other kind of damage from the elements. It lasts a lifetime without ever looking old, worn or weathered.
The vendors we work with for bulbs and other accessories are all reputable, American manufacturers. We use different vendors for different items and whatever warranty they offer on their products transfers to you.
We back our fixtures with a 3-year Warranty. Meanwhile, you'll have the peace of mind that comes with maintenance-free TerraCast® products. Your new design will remain as beautiful as the day it was installed, for years to come.
Company: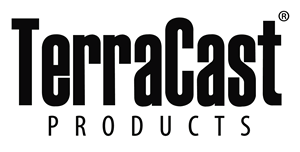 TerraCast Products LLC
Source: http://www.terracastproducts.com/commercial-landscape-lighting/
Tags: Landscape Design | LED | Lighting
---
409 and 499 Illinois, San Francisco, California, USA - With an especially high water table at 8 feet below grade, the possibility of saltwater attack, and a garage design calling for two parking levels at 30-ft below grade, Xypex Admix C-1000 NF was specified to waterproof and protect the below-grade slabs and perimeter walls.

409 and 499 Illinois - San Francisco, California, USA
When the office space called 409 and 499 Illinois was planned for San Francisco's Mission Bay area, it faced considerable waterproofing challenges. Two six-story towers were to be constructed over a three-level subterranean parking garage that was adjacent to a filled-in turn-of-the-century shipping channel that provided a water infiltration conduit from the bay to the garage.
With an especially high water table at 8 feet below grade, the possibility of saltwater attack, and a garage design calling for two parking levels at 30-ft below grade, developers faced a far greater concrete waterproofing and protection issue than normal. Aware of the reliable performance of Xypex Crystalline Technology in resisting both extreme hydrostatic pressure and saltwater attack, project engineer Simpson Gumpertz & Heger and designer Dowler-Gruman Architects specified Xypex Admix C-1000 NF to waterproof and protect the below-grade slabs and perimeter walls. Cemex, the project's ready-mix supplier, blended Xypex Admix into the concrete mix at the time of batching and worked closely with Xypex to initiate a 15-hour, problem-free continuous pour of over 8,000 cu yd.
Architect
DOWLER-GRUMAN ARCHITES(DGA)
Completion Date
2008
MEP Engineers
RANDALL LAMB
Landscape Architects
MEYER + SILBERBERG
Structural & Waterproofing Engineers
SIMPSON GUMPERTZ + HEGER
Company:

Xypex Chemical Corporation
Product: Additive > Xypex Admix C-Series
Source: https://xypex.com/projects/project-search/Detail?projectid=5409
Tags: Concrete | Waterproofing
---
Demand for recreational vehicles is soaring in the United States. According to the Recreational Vehicle Industry Association, sales of RVs broke the half-million mark in 2017, for the second consecutive year of double-digit growth.
The RV lifestyle can be liberating, fulfilling and enjoyable – as millions can attest. But it also requires big adjustments when it comes to space. The move toward smaller, more efficient living doesn't have to be about sacrificing space; you can achieve more effective and rewarding use of the space you have.
For instance, look at hideaway television screens and monitors. Mounting them onto a lift mechanism can bring spatial and esthetic benefits. Consider a 48-inch by 30-inch flat-screen television: Using a mechanism to lower the TV within a countertop clears 10 square feet of space – and leaves you with a clean, unoccupied counter.
You can do the same with stowaway beds and sofas. For decades, the lift-up Murphy bed has been a go-to for saving space. But Murphy beds may be too large for some mobile and compact living spaces. Slide-away beds can be a practical solution. Consider that a queen-size bed measures around 5-feet by 7-feet. Mounting that bed onto a sliding or folding compartment can thus save 35 square feet of space. And mounting a king-size bed can conserve a whopping 120 square feet.
Even stairs can be useful for storage. Why relegate them just to stepping on? Put those stairs to work by storing stuff in them. Instagram and Pinterest are full of examples of people who have converted their stairwells into closets or their actual steps into drawers.
Compact campers have become very popular. Small, affordable, yet highly versatile, these trailers showcase tremendous space-saving potential.
For example, Into The Wild Overland, a Colorado-based builder of such campers, features a pull-out kitchen compartment, underpinned by heavy-duty drawer slides from Accuride International. As this case study illustrates, users can easily access a sink, stove and small refrigerator – meaning you don't have to lose amenities to enjoy efficient outdoor living.
So, don't let your drive toward efficiency be a chore. Instead, let it be a fun pursuit. With a little bit of problem solving and willingness to be creative, you can come up with clever designs that bring you an attractive, versatile, compact living space.
This article first appeared on RV D@ily Report - http://rvdailyreport.com/owner/innovate-movement-to-enhance-the-small-living-experience/
Company:

Accuride International
Of: Sid Kalantar
Source: https://www.accuride.com/en-us/news/innovate-movement-to-enhance-the-small-living-experience
Tags: Sliders
---
Q: Do Cellular Polycarbonate Glazing Systems Offer Thermal Performance and Energy Savings?
One of the most prevalent complaints building owners and facility managers receive is that the occupants are too hot or too cold. This is especially true of tenants seated directly next to a window or other daylight opening. They want the daylight, but they also expect an ideal interior temperature.
As the design industry looks to reduce energy consumption, glass' most appealing attribute is its ability to allow natural light to enter a structure. Still, glass can be heavy and prone to breakage/vandalism, so one should look at all alternative materials and possible glazing solutions for a given project—including polycarbonate glazing panels. After all, not many other building products can be delicate enough to transmit light, while possessing enough durability to withstand hurricane-blown debris.
The high insulating and thermal performance of CPG (Cellular Polycarbonate Glazing) systems can accentuate the benefits of daylighting, improve occupants' comfort, and contribute to owner's energy savings and overall building value.
What level of thermal insulation can Cellular Polycarbonate Glazing products provide?
Glazing materials' insulating properties are measured as a U-value (also known as U-factor), indicating the flow of heat gain or loss with respect to the difference in outdoor and indoor temperatures. The lower the U-value, the better the insulating ability.
U-values for CPG products range from 0.40 for 16mm sheets, to as low as 0.17 for a 50mm sheet. These can be improved further with double-layer systems.
How is this measured?
The standard procedure for determining U-values in a CPG system is detailed in ANSI/NFRC 100-2017. Published by the American National Standards Institute and the National Fenestration Rating Council, ANSI/NFRC 100 relies on software to evaluate individual elements of the specified fenestration product's frame, edge of glazing, and center of glazing.
The computer simulation then calculates the product's U-value for winter conditions of 21 degrees Celsius (70 degrees Fahrenheit) on the building's interior and -18 degrees Celsius (0 degree Fahrenheit) for the exterior temperature.
What is the difference between U-value and R-value?
Where U-value measure the rate of heat transfer and a lower number indicates better performance, the R-value measure resistance to heat transfer and a higher number indicates better performance.
R-values should be associated with a width measurement. If different materials comprise the total width, then an R-value should be noted for each material's width; adding these together will provide an overall estimated value.
Remember that an R-value does not account for all of the daylighting assembly's components and facets that are represented in U-value calculations.
For comparison, what is the U-value and R-value of a typical IGU?
For a large CPG wall system, the framing around the perimeter becomes negligible in a U-value computation, on a percentage of total area. On average, a U-value of 0.26 and an R-value of 3.84 can be expected for a CPG system with a 25 mm (1 inch) width.
In contrast, a U-value of 0.48 and an R-value of 2.08 would be typical of a double-pane IGU of the same width.
Remember, lower U-values and higher R-values indicate better performance.
About EXTECH
As a leading provider of daylighting systems, EXTECH receives many questions specifically on cellular polycarbonate glazing. These questions range from the time it takes to install the systems, the cost of hiring installers/glaziers, modifications to the system on-site, etc. We understand that Architects, Facility Managers, General Contractors, and Glaziers are looking for answers relevant to their scope of work.
Company: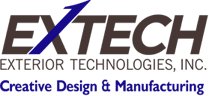 EXTECH/Exterior Technologies, Inc.
Product: Translucent Walls
Source: https://extechinc.com/tech-talks-thermal-performance-and-energy-savings-with-polycarbonate-glazing-systems/
Tags: Daylighting | Energy | Glass | Insulation | Polycarbonate | Sustainability
---

Two architects gather to discuss a set of plans at the Bonstra | Haresign Architects in Washington, DC. (Carl Bower)
Just as in selecting a partner for any other major undertaking in life, it is important to find an architect who is a good match with your goals, your concept of the project, your personality, and your budget. Choosing the right person from the start allows you to enjoy the process as much as the finished product. The following steps in the selection process can make all the difference in creating a successful partnership.
Step 1
Make a list of potential firms and solicit information from them. Colleagues and acquaintances who have worked with architects are excellent resources, as is your local chapter of the American Institute of Architects. Contact those architects or firms and ask for information, qualifications and references. If you are ready to ask the architect for a preliminary proposal, send a written description of your project to help them in the process. Find out how the architect charges for services and ask about additional expenses that could occur as the project moves ahead.
Step 2
Evaluate your finalists. Consider your candidates' track record in general, as well as their direct experience with projects similar to your own. Determine who can best complete the project within your timeframe and budget. If possible, visit a few projects designed by your finalists. There's nothing like looking at the actual work of a candidate to decide whether you are a match.
Step 3
Interview two or three final contenders for the job. See whether your personalities mesh, as well as your concepts for the project. Clarify the proposed schedule, fee structure, and areas of responsibility.
Step 4
At this point, you will probably have a good idea who is your leading candidate. To double-check your instincts, make a checklist. Look at relevant experience, technical competence, budget considerations and time frame. Finally, review the interview in your mind. Did the architect really listen to what you were saying? Did she ask the right questions? Did she offer reasonable solutions? Above all, did you feel comfortable?
Want to work with an architect? Visit AIA's Firm Directory and find the best match near you.
About the author: Matt Tinder is the senior manager of media relations at AIA.
Company: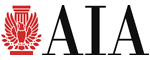 AIA (American Institute of Architects)
Of: Matt Tinder
Source: http://www.topicarchitecture.com/articles/74701-how-to-find-the-perfect-architect-for-you
Tags: Architecture
---
Staying true to the tagline of Always Moving Forward, we've released an innovative product that exemplifies the strength and reliability Accuride has produced for over 50 years: The 116RC, a heavy-duty linear track system.
In one particular application, this heavy-duty sliding solution serves a great purpose. Working in conjunction with Axis Automatic Entrance Systems, our team in *Europe developed a sliding door system for the Alder Hey Children's Hospital in Liverpool.
To find inspiration for the design of the facility, the National Health Service (NHS) of the United Kingdom polled the patients and their families to learn what they wanted to see in the new hospital. As a result, they found the young patients wanted more light and space to move about in their rooms. Axis took that information and designed sliding semi-transparent doors that opened up more wall space and moved easy enough for the young patients to operate with minimal effort.
Knowing our problem-solving experience with sliding solutions, Axis approached Accuride with a technical brief asking for linear motion slides that would allow these doors to slide easily without a motor. With the majority of the population being children, it was pertinent to have the ADA-compliant 116RC as a part of the sliding door system. After working with Axis, the 116RC proved to be the ideal solution for the flo-motion® manual sliding door system that was installed in 220 patient rooms throughout the hospital.
Now you know what this linear track system has done, let's take a look at the three things that make this sliding door system so innovative:
The Track
Made of aluminum, these lightweight, corrosion-resistant tracks support the carriages, that enable the slide to smoothly travel the length of the track. Available in 94.5″ and 142″ lengths, the track can be mounted flat or vertically and can be cut or butted together to a length that best fits your application.
The Cartridge
This sliding door track system uses 7-inch aluminum carriages, each with recirculating ball bearings made of polymer (for silent movement) or stainless steel (for greater load capacity). Best of all, these carriages require less than 5 lbs. of movement force in either direction.
Easy Installation
Our linear motion slides, designed for easy installation and modification, is either equipped with end stops or an optional dampener that slows the travel at the end of each track. As you can see in the video above, these components are attached once all the carriages are inserted into the track. An optional Door Mounting Kit, which includes additional accessories for adapting the 116RC to move doors and other sliding entryways is also available.
The versatile design of this system also allows for installation in applications such as movable walls in micro-living spaces, museum and gallery storage, and sliding countertops. The corrosion-resistant aluminum track allows for use in barns, hangars, and other outdoor applications.
For more on this state-of-the-art premium linear track system, visit the 116RC product page where you'll find product specifications and downloadable tech sheets.
*For more on the Alder Hey sliding door application, check out the full case study on our European website.
Company:

Accuride International
Source: https://www.accuride.com/en-us/products/116rc-linear-track-system
Tags: Doors | Hospital | Sliders
---
What is old is cool again! Mixed-use development had fallen out of favor during the twentieth century with the rise of the automobile facilitating widespread suburbanization in North America. Now the pendulum of style is swinging back.
While the suburban model continues to proliferate, many communities are experiencing a resurgence of mixed-use developments, which offer a more walkable community, shorter commute times, and holistic spaces that support the growing "work, live, and play" approach that both major generational influencers—Millennials and Baby Boomers—are embracing. Adaptive reuse of historical buildings and land is a growing trend in mixed-use development because it saves local history and is friendlier on timelines, budgets, and on the environment.1
The Close family—one of South Carolina's largest landowning families—are descendants of Samuel Elliot White, who founded Fort Mill Manufacturing Company in 1887 and served as its first president. The company evolved into Springs Industries, one of the largest textile manufacturers in the world. Over twenty years ago, the Close family founded Clear Springs Development and "began devising a long-term plan to direct the development and use of 7,000 acres of family land around their Upstate South Carolina hometown of Fort Mill".2
Maglin Site Furniture pieces punctuate the walkways and hardscapes surrounding the lake at The Yard—inviting visitors to gather together, rest, and contemplate the natural space.
The Close family was patient with their property, which they envisioned as an economic launchpad for Fort Mill. The time was right in 2014 and Clear Springs Development engaged 505Design, an architectural firm from Charlotte, NC, to draw up plans. The result is Kingsley—a 660-acre blend of retail businesses, apartments, hotels, dining, offices, and even hospitals. The first phase of the project, Kingsley Town Center, broke ground in 2017.
The center of this community is dubbed "The Yard". "Activated by bustling restaurants, this lush space is the place for festivals, interactive play, relaxing or just gazing across the lake….With contemporary styling and a lush landscape palette, The Yard is THE gathering place in Fort Mill."3
Maglin Site Furniture pieces punctuate the walkways and hardscapes surrounding the lake at The Yard—inviting visitors to gather together, rest, and contemplate the natural space. Maglin's 720 Chaise Loungematches the warm brown hues of the brick buildings and the iconic smokestack that bears the name of this new development. The Ipe wood complements the vibrant green bushes surrounding the chairs and invokes the calmness of being close to Mother Nature. Maglin 970 Series benches encircle the lake and the generous use of 500 Series bollards help ensure safety near parking and intersections dense with foot traffic.
We at Maglin aren't the only ones happy with the result; so is Daniel P. Mummey, Senior VP of Development & Construction for Clear Springs Development Company (the developers of Kingsley). Mr. Mummey appreciates the style, quality and overall appeal of the Maglin products featured at Kingsley. He enthused, "Maglin is classically contemporary. Their style and quality are very synergistic with our design intent and quality of development."
1 https://www.hotel-online.com/press_releases/release/adaptive-reuse-a-growing-trend-in-high-density-markets
2 http://www.clearspringsdevelopment.com/
3 http://www.kingsleyfortmill.com/places/#theyard
Company:
Maglin Site Furniture
Product: MCL720 Series
Source: http://maglin.com/eNews/June2018.html
Tags: Architecture | Furniture | Landscape Design
---
Unlike most other aluminum posts on the market, which are too small and thin-walled to withstand the tension of cable infill, Stainless Cable & Railing™ products are uniquely engineered specifically for cable railing applications. Available in five powder-coat colors with three cap rail options, there's sure to be the right color and style combination for any given project.

This customer from Fortuna, CA used the black aluminum cable railing.
Features & Benefits:
Reinforced aluminum system withstands the tension of cable infill without bending.
Black powder-coat provides a dramatic and high-contrast look while protecting the aluminum from the elements.
Post-to-Post Handrail supports customer's wood top rail.
Deck mount posts are easy to install.
Field assemblies have a low-profile look with no bulky turnbuckle.
Angled Stair Washers allow the field assemblies to properly handle the stair sections of this railing.
Company:
Stainless Cable & Railing Inc.
Product: CableView® Aluminum Cable Railing System
Source: https://stainlesscablerailing.com/cable-railing-fortuna-california1.html
Tags: Aluminum | Color | Interior Design | Railing System | Safety
---
Located on Pulau Malacca, a tropical man-made island at the gates of Malacca, Malaysia, Harbour City brings together a Theme Park, shopping mall and hotel, making it a unique holiday destination for the entire family. Developed by Hatten Group, this RM 800 million (USD 206 million) is expected to open its doors to guests and visitors in 2019.
Built on a total area of 2.2 million square feet (204,000m²), Harbour City will be home to an extensive shopping mall spanning over six floors and more than 800 retail stores. A cruise-themed hotel, with 780 rooms and 14 suites, will be located adjacent to a giant 500,000 sq ft. (46,000m²), world-class indoor and outdoor water theme park that features a man-made sky beach. The two towers (18-30 floors each) will be occupied by a Hatten Chain Hotel and an international 5-star hotel brand.
In order to protect the substructure from the ingress of seawater, CHY Architects specified PENETRON ADMIX to treat approx. 4,500m² of concrete for the basement slab, water tanks and swimming pools.
Developer: Hatten Group
Consultant: SNA Consultant Sdn Bhd
Architect: CHY Architects Sdn Bhd
Contractor: China Construction Third Engineering (M) Sdn Bhd
Concrete supplier: Buildcon Concrete Sdn Bhd
Company:

Penetron International
Product: Penetron Admix
Source: https://www.penetron.com/projects/view/Melaka-Harbour-City
Tags: Concrete | Waterproofing
---
Uppsala University - The Segerstedthuset Building
When entering the new Segerstedthuset building at the Uppsala University in Sweden – guests, students and employees alike are cheerfully greeted by a colourful revolving door. This unique door is an art installation by renowned American artist Spencer Finch (http://www.spencerfinch.com) and is aptly named 'The Colour Wheel'. The artist is best known for installations that visualise his experience of the nature of light, colour, memory.
Turning Entrances and Turning Heads
The Uppsala University is the oldest university research university in the Nordic area and this large facility is located in Uppsala, Sweden - educating 45000 students. The new Segerstedthuset building, designed by 3XN is a multi-purpose extension to the university and was conceptualised and constructed as a modern workplace for researchers, university administration and management. Watch this show-stopping door in action below:
Color Wheel - Spencer Finch
Silver Level Swedish Green Building
The doors measure a diameter of 3000 mm and a total height of 2400 mm and the 6 glass door panels provide the canvas for the light installation artist to work his magic on. Colour film is fitted between the glass which creates a truly remarkable and memorable entry experience into this urban, communal space. The Segerstedthuset building was built as a sustainable building and proved to meet high environmental standards such as efficient energy use, sound material choices and a silent indoor environment. The building is environmentally certified according to the Sweden Green Building Council at the silver level.
A Strong Collaboration
Projects like these involve many collaborators, and for this one we are working with the below in our quest to secure the space:
Location: Uppsala, Sweden
Products: TQA Automatic Revolving Door
Segment: Education
Architect: 3XN
Company:

Boon Edam Inc.
Product: Revolving Doors
Source: https://www.boonedam.us/uppsala-university-segerstedthuset-building
Tags: Architecture | Color | Design | Doors | Entrances | Security
---
Peter Blaha is a product marketing manager for the architectural department at Ruskin®. He will be giving a webinar presentation on louver selection and application on June 13th at 2:30pm CST
During this presentation, Peter will discuss the codes, the various agencies that approve and govern these requirements, and the testing that goes into these louvers.
Those that attend this webinar will come away from it with a better understanding of the Ruskin louver product range and their application. This is a great webinar for people that are new to the industry and want to learn more about louvers.
Based on our survey to previous webinar attendees and representatives, we have put together the following webinar agenda for 2018. These Webinars take place on the 2nd Wednesday of every month at 2:30 pm CST:
June 13th - Louver Selection and application
July 11th - Commercial Control Dampers
August 8th - TDP05K Thermal Dispersion Airflow & Temperature Probes
September 12th - Automatic Balancing Damper Solution
October 10th - Critical Environment Dampers
November 14th - Benefits of Sunshades
December 12th - Ruskin® Industrial Damper Capabilities
Company:

Ruskin
Source: http://www.ruskin.com/News-Articles/entryid/800/webinar-presentation-on-louver-selection-and-application
Tags: Louvers
---
Connect with Ancora
Bring people together where ideas, insight and inspiration can be shared with the new Ancora table by Maglin. This bar height table is available in 6 FT and 8 FT lengths and pairs well with Bar Height Foro and Kontur Stools. Available in steel and recycled plastic, this modern table leaves a lasting impression.
Ancora
Bar Height Table
6 FT and 8 FT Lengths
Free Standing or Surface Mount Installation
Metal or HDPE (orange peel appearance) Table Top
Company:
Maglin Site Furniture
Source: http://www.maglin.com/products/ancora/ancora.html
Tags: Design | Furniture | Landscape Design
---
There are a variety of daylighting and glazing options in the market today, but one of the stand-out features of translucent panel systems is their grid pattern. Translucent panels, like the Guardian 275® system shown in the image above, feature an aluminum grid that supports the interior and exterior fiberglass face sheets. This gives the panels their strength and allows for panel sizes up to 5 feet wide by 20 feet long in some instances.
But while the classic grid pattern is a necessity, it also has a distinct look that has its supporters and detractors. In the project above - Barkley Elementary School in Kentucky - the U.S. Army Corp of Engineers and Woolpert were able to take the strong geometric shapes in the grid pattern and smartly echo them in the exterior wall design, adding emphasis to their look and making them a more integrated part of the exterior. (To learn more about the award-winning project, you can also visit the Woolpert site where you'll find a short video about the school's open-plan design.)
Also keep in mind that the grid pattern shown above isn't the only option for translucent panels. Whether you prefer staggered lines, a vertical-only grid to simulate a channel glass look, or a completely custom geometric pattern, we will work with you to find the right solution. Call us at 888-759-2678, email sales@majorskylights.com, or check out our Architectural Consulting page for more on how we can help with your next project.
Company: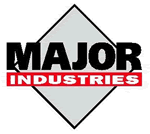 Major Industries Inc.
Product: Guardian 275® - Translucent Panel Skylights & Curtainwall
Source: http://majorskylights.com/architectural-consulting/
Tags: Architecture | Glass | Glass Walls | Skylights | Wall Panels
---
Birds like pigeons and gulls love to land on your roof, A.C. units, boat and other areas and make them their home. A great way to keep bird away from your property is to install bird spiders. The Bird Spider 360 manufactured by Bird-B-Gone, Inc. in the USA is a physical bird deterrent that keeps birds from landing and roosting. It is ideal to use to keep birds away from roofs, A.C. units, patio furniture, patio covers and other areas birds are a nuisance.
The Bird Spider 360 is made of stainless steel arms to a UV protected polycarbonate base. Each arm of the bird spider is fitted with polycarbonate tip to assist in movement and prevent scuffing. A locking mechanism keeps Bird Spider 360 attached to the base while spinning in the breeze.
How the Bird Spider 360 Works
The Bird Spider 360s come in four sizes, 2-foot, 4-foot, 6-foot and 8-foot diameters. They have 8 legs that wiggle and bounce in the breeze alerting the birds to danger in the area. The birds will not land near the area covered by the bird spiders and will move on to a more suitable area. The bird spiders are ideal to use on wide-open areas like boat canvases and A.C. units. They will cover up to an 8-foot radius, making the bird spider one of the most economical bird deterrent devices by area.
When the bird spiders are no longer needed, like when using your boat, patio furniture or during winter months, the spiders can be folded up and stored away. Next season or during docking times for your boat, just take the spiders out of storage and set them up again.
In this movie from Bird B Gone, Julie highlights the Bird Spider 360° and offers a quick fix to optimize its effectiveness. Tune in now to learn the simple push or pull technique to have your Bird Spider spinning today!
Company:

Bird-B-Gone, Inc.
Product: Bird Deterrents
Source: https://www.birdbgone.com/blog/how-to-keep-birds-away-with-the-bird-spider-360/
Tags: Bird Control
---
Wind-driven rain louvers provide the maximum amount of protection in keeping wind-driven rain from egressing past an opening. Wind-driven rain louver models have both horizontal and vertical orientations and utilize a chevron style rain resistant blade that rejects horizontal rain as it comes in contact with the louver. These louvers are tested per AMCA 500-L at wind velocities of 29 and 50 miles per hour. Based on the results of the testing, the louvers are then graded from A to D, with A being the best performance at 99% effective or better at repelling wind-driven rain, B being 98.9% to 95% effective, C being 94.9% to 80% effective, and D being below 80% effective. Additionally, some wind-driven rain models have also been tested for impact and qualify as louvers that can be installed in states like Florida where hurricane conditions exist.
New AMCA 540 (Enhanced) Wind-Driven Rain Louver Models
Ruskin® proudly introduces the new (4") EME420DDE and (5") EME520DDE louver models, both listed for AMCA 540 (enhanced) protection. With both these new models you now have two new louver options for jobs that require Missile Level E protection. You also have the same AMCA certified performance as their respective 'DD' models.
Features:
Horizontal architectural blades minimize the penetration of wind-driven rain, reducing damage and additional operating expenses
AMCA certified wind-driven rain results
Published performance ratings based on testing in accordance with AMCA
Publication 511
40% Free Area.
AMCA 540 Listed (Enhanced Protection)
EME520DDE : Wind-Driven Rain Resistant Stationary Louver
Features:
Closely spaced horizontal blades minimize the penetration of wind-driven rain, reducing damage and additional operating expenses
Tested in the AMCA 500-L Wind-Driven Rain Penetration Test
Published performance ratings based on testing in accordance with AMCA Publication 511
47% Free Area
Excellent pressure drop performance
AMCA 540 Listed (Enhanced Protection)
Company:

Ruskin
Product: Louvers
Source: http://www.ruskin.com/News-Articles/entryid/798/new-amca-540-enhanced-wind-driven-rain-louver-models
Tags: Architecture | Design | Louvers
---
The Elevare™ Mullion High Wall System offers a flexible and modular separation of spaces with a contemporary look. It's design allows for the movement/reconfiguration/relocation the connection elements without making holes in the main support structure.
The Elevare™ Mullion High Wall System is an innovative, contemporary looking, complete supporting interior partition system based on the concept of structural facades with the use of vertical aluminum mullions. The system is a completely versatile and suitable for different needs and environments through the widest spectrum of possible combinations. Glass, poly-carbonate and wood are all compatible with the support components. All perimeters are fastened to solid walls. The Elevare™ Mullion High Wall System is especially suited for offices, retail spaces and trade fairs.
The maximum panel height is 30'-0", maximum panel width is 48" (panels may be larger with engineering). Configurations may be straight, angled or curved. LCD, pivot, sliding and hinged doors may be installed. The standard frame finish is Silver Anodized.
Maximum Glazing Panel Height: 30′-0″
Maximum Glazing Panel Width: 48″
Max Weight Supported per Arm: 110 lbs
Glazing Available: 3/8″, 1/2″, & 9/16″
Available Glazing Types: Clear Tempered, Low Iron, Laminated & LCD Privacy Glass
Standard Frame Finishes Available: Silver Anodized
Company:
Avanti Systems USA
Source: https://www.avantisystemsusa.com/glass-products/partition-systems/high-wall/mullion/
Tags: Glass | Interior Design | Office | Wall Panels
---
There are two fundamental reasons TerraCast Products is known for making one of the most durable custom outdoor planters on the market: 1) Materials, and 2) Process.
Stone, concrete, metal—there are many different materials used to create planters. Most of these materials are prone to cracking, staining, or rusting in a matter of one to several years. There's one material that rules supreme in terms of long-term durability, and that's our unique Resin-blend.
Custom Outdoor Planters Made From LLDPE
We use a type of resin known as Linear Low Density Polyethylene (LLDPE). It's a form of plastic that is lightweight, durable, and recyclable. Additionally, it offers a more eco-friendly and cost-effective alternative to other materials. Resin is pretty much a superhero—it doesn't rust, corrode, or stain, and it's not prone to cracks caused by freeze/thaw cycles.
What is a Freeze/Thaw Cycle?
Freeze and thaw cycles can impact everything from brick walls to stone planters—in fact, it can impact any solid porous material. Porous materials absorb water through the first layer, which means water can get trapped beneath the surface. When the temperature dips below 32 degrees F (the freeze point), moisture freezes into a solid—expanding and pushing on surrounding materials, say for instance the inner walls of a planter. When the weather heats back up again, the ice thaws back into a liquid, reducing its mass and subsequent pressure. This happens repeatedly each winter and over the course of years, and ultimately leads to the development of cracks and breaks.
How to prevent the freeze/thaw cycle from ruining your custom planters
You need a planter made from a non-porous material that does not readily absorb moisture. By keeping moisture out from the get-go, our planters proactively prevent freeze-thaw cycles from happening in the first place.
Not only are TerraCast's resin-based planters non-porous and non-hydroscopic, but they can withstand temperatures ranging between -40 degrees and 140 degrees F.
The issue with dense non-porous materials
Many non-porous (and porous) materials used to create planters are dense—and dense things break easily upon impact. The great thing about our resin-based planters is that they are flexible enough to withstand a surprising impact load without breaking.
Other benefits of our non-porous and non-hydroscopic planters:
More resistant to stains from dirt and debris and graffiti, just about anything can be cleaned off using at home cleaning products. In the most extreme cases, a pressure washer will remove the stain.
Less prone to leaks
Helps keep moisture and nutrients necessary for plants to thrive inside of the planter
Boosted by the addition of UV-12 inhibitors to maintain longer lasting colors
Our Process Matters Too
Our roto-molding process is proven to offer procession from rims to corners, and all around. Planters start off as two mirror-image metal molds that are fit together with a hollow center. Before being turned into a powder, resin begins in pellet form of Linear Low Density Polyethylene.
Once in powder form, it gets its coloring in a blend machine. Pick from a range of solid colors, from white to black, or custom order any shade. During this process, we add UV inhibitors into the resin to maintain long lasting color for many years to come. We also offer six unique faux stone blends so you can enjoy the look of stone planters without the drawbacks. Want a planter that looks like granite? We know just how to mix and match the right colors.
Next, it's time to pour the resin into a clamshell mold and bake it. The closed and locked mold is placed in one of our natural-gas powered ovens. It rotates 360-degrees the entire time it cooks to give it an even coat. The resin melts and solidifies into the shape of the mold.
When the mold is done, it is rinsed with reclaimed water for 15 minutes so that it cools at the right rate for long term durability.
It's Not Just About High Quality Products, We Care About America Too
From reclaimed water to natural gas, we do whatever it takes to produce materials with as little impact to the planet as possible. We also care about supporting local Americans, which is why we produce our products right here in the USA using locally and sustainably sourced materials whenever possible. Depending on color choice, some colors, such as black, can be made using up to 100% post-consumer recycled material.
Company: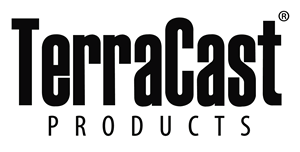 TerraCast Products LLC
Product: Planters
Source: http://www.terracastproducts.com/custom-outdoor-planters-durable-market-find/
Tags: Landscape Design | Planters
---
Glass flooring provides an exciting combination of style and function, making a dramatic impression in both residential and commercial spaces. Structural glass floors, bridges, landings and stair treads can add light to lower level spaces and provide a unique design element to any interior. Every glass floor system we sell ships as a kit and will include everything you need for proper installation.
Structural glass flooring and glass block flooring systems will provide a functional and structurally sound surface for foot traffic while providing your commercial, retail, or residential building with a multitude of additional benefits including:
Light transmission from upper to lower levels
Glass walkways, bridges, and staircases allow light to pass from upper to lower levels.
Saving on your energy bill
The use of glass floor planks or pavers enhances day lighting, which in turn can cut energy costs.
A wide range of privacy levels
Our glass units come with a range of different transperancy options. From obscure(acid etched), which will provide complete privacy to those on upper floors, to clear glass which offers direct line of sight, you can set your filter.
The floors just don't look amazing; our complete glass floor systems are engineered to safely support high levels of weight. Additionally, our glass floors and pavers are set inside a lightweight, structural aluminum grid system. This makes them both easy to install and replace if damage were to occur. Let Innovate Building Solutions assist you in designing a structurally sound system that will stand the test of time in any commercial, retail, or residential structure.
In addition to looking amazing, our glass floor systems can be incorporated in wood, tile, stone, or concrete floors to create a one of kind design. Contact us today for a consultation to determine which materials and design will best compliment your space.
Company:

Innovate Building Solutions
Product: Glass floors and walkways
Source: http://innovatebuildingsolutions.com/products/glass-block/glass-block-floors-bridge-walkway
Tags: Design | Floor | Glass | Glass Walls
---
Sheet lead for Radiation Protection in laboratories, clinics, dental and medical application can be a challenge. Many contractors and architects face challenges due to space criteria and the weight of the shielding requirements. We provide Sheet lead in 12 different sizes and thicknesses from 1/32nd to 1/4" for all shielding requirements.
In addition, any size sheet lead up to 1/8 "can be supplied pre-attached, adhesive bonded to Drywall (sheetrock), Fire Rated Plywood and other supporting materials to assist in the ease of installation. For areas that require minimum panels to partition we have created our own prefinished lead lined panels called 'Easy Shield Panels'. These panels save time and achieve a finished look for already constructed areas without the chaos of construction. It is important to install to all regulation requirements with approved products. Sheet Lead must be manufactured from Pure Lead and meets ASTM B-29, B749 and Federal QQ L-201F, QQ-L171E standards. MarShield can assist with our in-house engineering services and physics shielding analysis where a solution is required.
Sheet Lead Installation Guidelines
MarsMetal recommends the use of Sheet Lead that is factory bonded to drywall/gypsum board, lath, or plywood for wall covering. This allows the lead to remain rigid and flat during the installation and ensures a continuous meeting edge if installed correctly. Where Sheet Lead must be used on its own then the following guidelines may be used. Read More
Lead Lined Drywall/Gypsum Board or Plywood Installation Guidelines
We start out by using only fire code gypsum materials for all lead-lined drywall/gypsum products. The drywall should conform to ASTM C36. Lead lining from 1/32" – 1/16" and if necessary 1/8" although not recommended due to the heavyweight and handing. A recommended thickness of a simple unpierced sheet of lead in any chosen length is applied and bonded to the appropriate length of drywall/gypsum board. The drywall/gypsum boards are available in a minimum size of 4' x 8' to a maximum 4' x 10' x 5/8" minimum thickness. ½" thick drywall is available but not recommended. Read More
Installation Guidelines for Lead Lining in Floors
In certain situations, the floor and/or ceiling of your room may require radiation shielding. Mars Metal recommends whenever possible laying the Sheet Lead in the floor before the finished floor is poured. All joints should have a minimum of one inch overlap if multiple pieces are to be used. Overlap at each joints between piece or apply 2" wide lead strip batten at each joint and glue in place. If multiple layers are to be used, stagger all joint between layers. Ensure your sheet lead selection allows for safe & easy handling at the site and be sure to verify floor-loading limits are adequate with the architect. Read More
More Information:
Sheet Lead Thickness
Easy Panels page
Certified Consultation Services
Established in 1979, Mars Metal Company manufactures specialized lead products for customers in a variety of industries worldwide.To discover more about our products contact the MarMetal team at sales@marsmetal.com or (800) 381-5335.
Company:

MarShield - a division of The MarsMetal Company
Product: Lead Sheets
Source: https://marsmetal.com/
Tags: Lead | Radiation | Shielding
---
For proper roof top safety, there are 3 general areas that require fall protection planning: Leading Edge, Entry/Exit Access points, and skylights.

Garlock Safety System Products - The Solution for your Safety Needs
Roof Top Safety Summary
Safety Guardrails
This type of safety rail fall protection is the preferred method and requires the least amount of employee training and required inspection.
Perimeter Systems
Clamp on perimeter systems are very popular and allow edge to edge protection without fall restraint by using lumber as a safety rail. A medium amount of training and inspection is required for this type of protection.
Skylights & Hatch
All skylights & roof access points are required to be protected.
Visual Warning
Typically a warning line system must be a minimum of 15 ft. from a hazard (consult your local OSHA requirements). For Work outside the safe zone, workers must use an approved PFAS restraint system. A medium amount of training and inspection is required for this type of protection if workers stay inside safe zone.
Fall Restraint
Fall Restraint simply stops the worker from getting near the fall hazard. A fall restraint system consists of an anchor point (either stationary or mobile cart), a personal harness or body belt and a lanyard or restraint line. The length of the restraint must not allow the worker to reach any fall hazard such as unprotected leading edge, stairwell, skylight, or open access hazard, etc. A medium amount of training and daily inspection is necessary for this type of system.
Fall Arrest
If a worker can reach a fall hazard then a PFAS system must be used to stop or arrest the fall in an emergency. A Fall Arrest system consists of an anchor point (stationary or mobile cart), a PFA approved full body harness and lifeline. The length of the lifeline must be sized to each job. Thorough employee training and daily inspection of equipment is required for Fall Arrest systems.
Company:

Garlock Safety Systems
Product: Leading Edge: Safety Guardrail Systems
Source: http://garlocksafety.com/products#roof-top-safety
Tags: Railing System | Roof | Safety